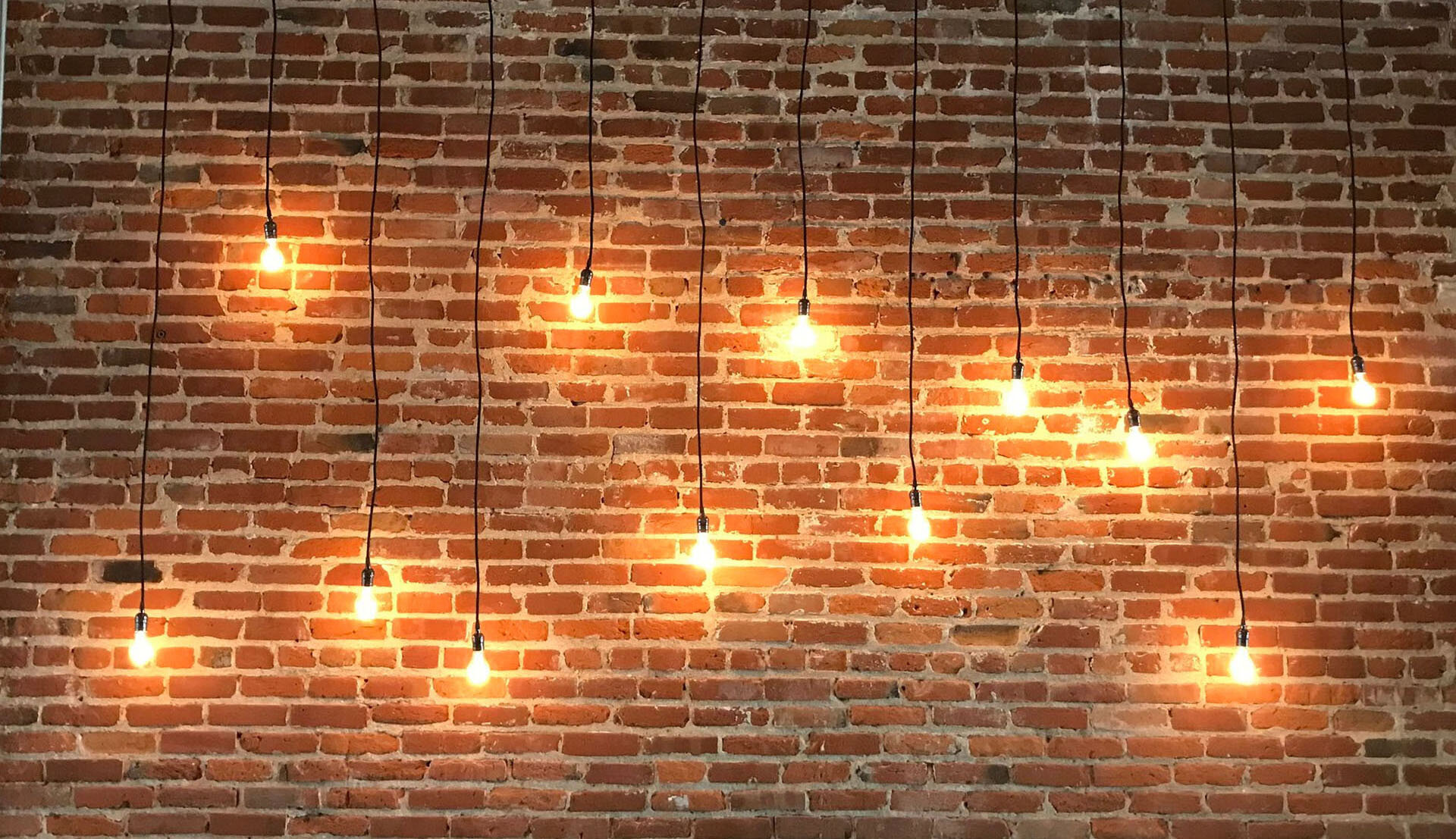 The Guild includes a 6,500 sq. ft. indoor space with a large open ballroom plus an additional 1,200+ sq. ft within the lobby/loft area. The lobby/loft is perfect for your smaller corporate meetings and events. The Guild also has a private 5,000 sq. ft. urban garden adorned with café lights. A breath of fresh air in the middle of the city, the outdoor green space can be used for happy hours, mingling, bands and more, with parking in abundance nearby.

The interior venue radiates a distinct vintage charm with polished original concrete floors leading to exposed brick walls and 12-foot windows. A 20 ft. hangar ceiling sports a stunning salvaged 12-foot chandelier centerpiece in front of a beautiful custom bar. Floor-to-ceiling subway tiles complement our large family-style tables constructed from reclaimed timber to complete the look. The lobby/loft areas pull in more brick with wooden accents and modern steel railings to add to the amazing look of your event. The space is an open canvas for whatever design you can imagine!
Amenities
Rental of the event venue also includes use of the garden space, accessible parking, a prep kitchen, tables, chairs and linens, as well as usage of the built-in bar, satellite bar and glassware. Security, bartenders, set-up and break-down services are also included.
Capacity
The Guild's indoor venue boasts a capacity of 250 seated guests (general) up to 300 guests (cocktail-style). The outdoor garden area holds up to 250 guests for a seated event.
Furniture
The Guild provides:
28 60" round tables (seat 8-10)
2 4x11' wooden farmhouse tables
6 6' folding tables
6 bar high tables 250  black chiavari chairs
and linens in black, white or ivory.
Non-Wedding PRICING
Event pricing for non-wedding events is broken down by day of the week and timing. Please reach out to us at info@theguildkc.com OR fill out our contact form. We would be happy to provide pricing for your event!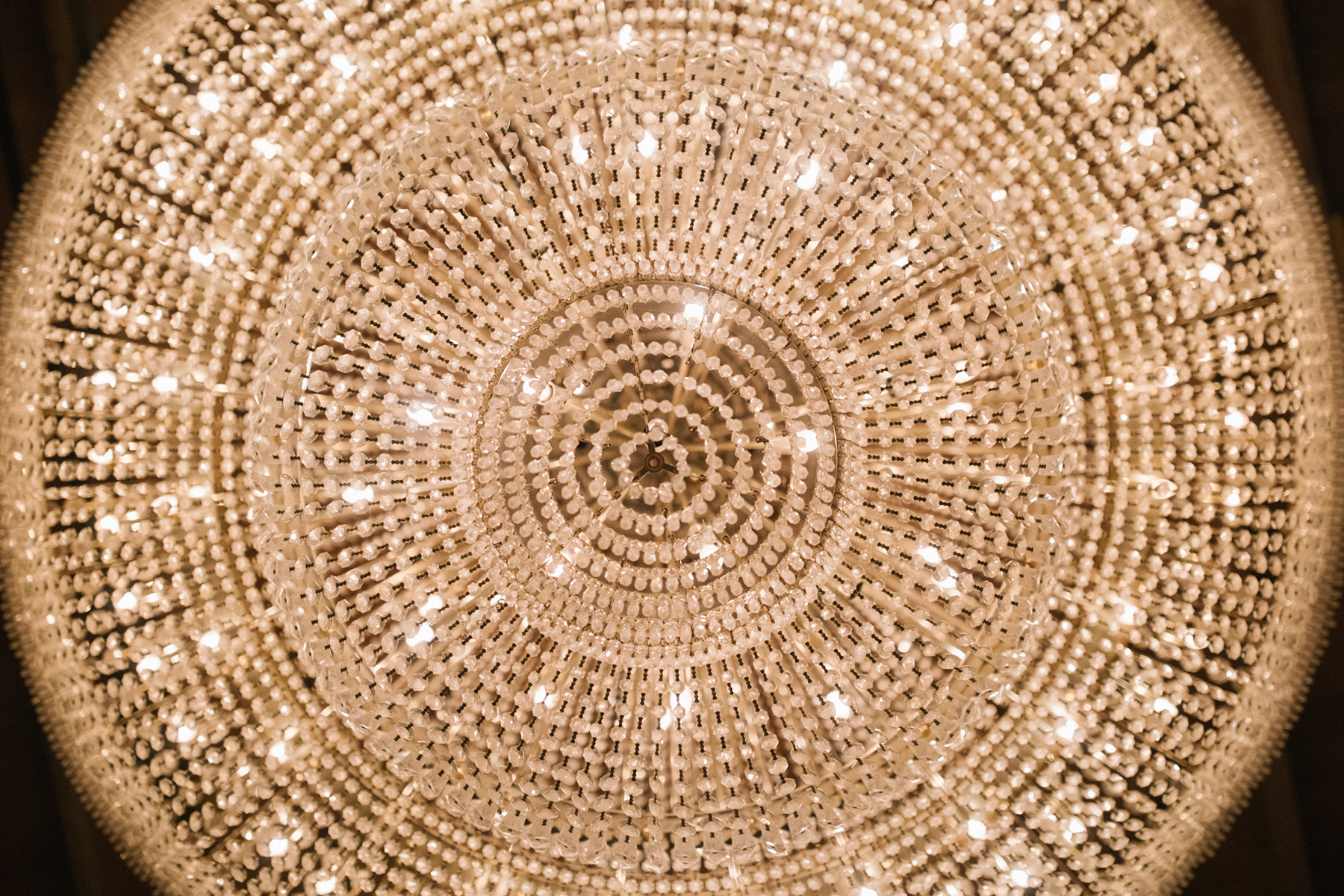 Location
We're located in the central Creative Crossroads district, only 2 blocks from Grinders and Kansas City Star and 3 blocks from the Sprint Center and P&L district. Convenient, private parking is available.
Security
The guild provides one off-duty KCPD officer as security for all events starting after 5 PM. This officer patrols the parking areas and ensures orderly behavior in the venue.
Beverage Packages
All beverage packages are subject to Missouri state sales tax. Please inquire with us about custom packages if you do not see what you are looking for below.
Hosted Beer & Wine Package
Includes: Boulevard & domestic beer, red and white house wine
Pricing:
3 hours: $14 per person
4 hours: $18 per person
5 hours: $22 per person

Hosted Mid-Level Package
Includes: mid-level liquor, mixers, Boulevard & domestic beer, red and white house wine
Pricing:
3 hours: $20 per person
4 hours: $24 per person
5 hours: $28 per person
Hosted Premium Package
Includes: premium liquor, mixers, Boulevard & domestic beer, red and white premium wine
Pricing:
3 hours: $25 per person
4 hours: $29 per person
5 hours: $33 per person
Consumption / Cash Bar
Includes: mid-level or premium liquors, Boulevard and domestic beer, and red and white house wine
Pricing: drinks range $3-11 each
Bartenders & gratuity
The Guild provides trained, licensed bartenders. We determine the number of bartenders required for adequate service based on the size of your event. Bartenders for non-wedding/ corporate events are $125-200 each depending on the length of your event.
We offer two options in regard to bartender gratuity: if you allow tip jars to be out the evening of your event, you do not owe a fee. If you choose not to allow tip jars, we then charge a 5% auto-gratuity fee based on your bar package total.
Package details
Beverage packages are priced per person for guests over 21 years of age. All bar packages include bar stations, glassware, napkins, ice, mixers and other necessary bar items. We do have a large variety of beer and alcohol options so if you'd like to change or add something please ask the Guild Manager, we'd be happy to accommodate if possible. If you would like to add a champagne toast or specialty cocktail, those items can be priced out for you by our Guild Manager as well. Alcohol from outside sources may not be brought in to the venue.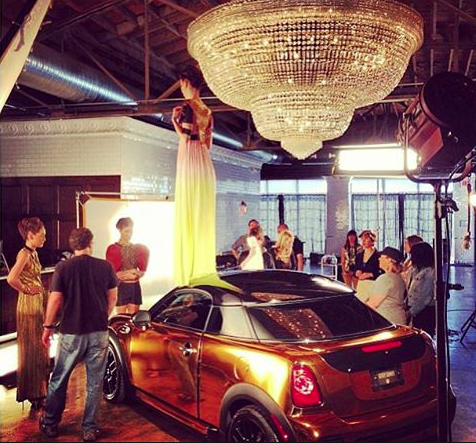 Catering
The Guild requires all caterers be chosen from our list of exclusive catering services. No other caterers are allowed in our space. Please see below.
Catering Details
Here at The Guild Event Space, we hold ourselves to very high standards — especially when it comes to our guests' experience. We do not offer in-house catering; therefore, we have chosen these caterers that we believe uphold the same values and quality that The Guild stands for. We fully trust these vendors to take care of you and your guests while hosting an event in our space.